Places Where Billy
was Stationed (and visited) in the U.S.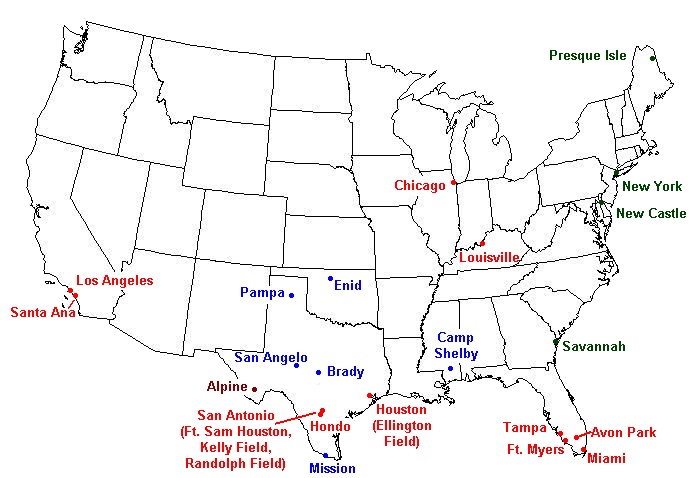 The red dots represent cities where Billy was stationed, or where he visited, during his pre-Europe and post-Europe training and "processing." The dark green dots were stops along his flight path when he first flew over to Europe, in July of 1943. (See a complete map of that Atlantic Crossing here.)
The blue dots represent places he and June lived from the time of their marriage, April 13, 1945, until Billy's discharge, in the summer of 1946. The brown dot, Alpine, Texas, is where they first lived as a civilian couple, while he attended summer school at Sul Ross Teacher's College (now Sul Ross University).