Here are a selection of some, but by no means all, of the most interesting images from Billy's time in the Arctic. On this page are photos of people, mostly Billy, but also some of the folks he encountered during his Arctic Sojourn. For other subject matter, see these pages: Aerials • Around Newfoundland • Planes • Ice and Snow
Many more photos, including higher resolution versions of some of the images on these pages, can be seen in these Flickr Albums: Arctic Sojourn • Arctic Sojourn: Scenery. The Albums also include scans of notes written on the reverse of some of the photographs, and transcripts of other labels. Color images are from slides; black and white are from photographic prints.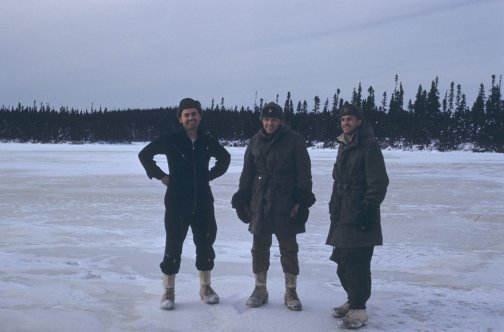 Billy (on the left) and 2 friends, probably at Goose Bay survival school, 1953
Waiting for service at the counter, probably Pepperrell AFB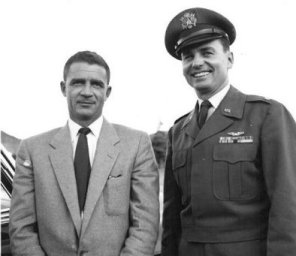 Billy and a friend identified as Maury Winzinger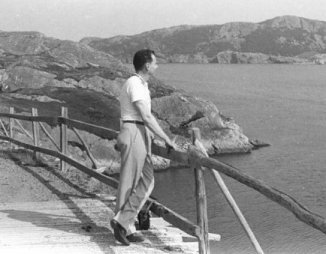 Billy at Brigus, near St. John's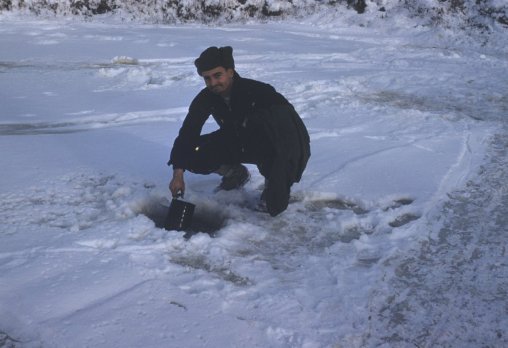 Billy with hole in the ice, probably at survival school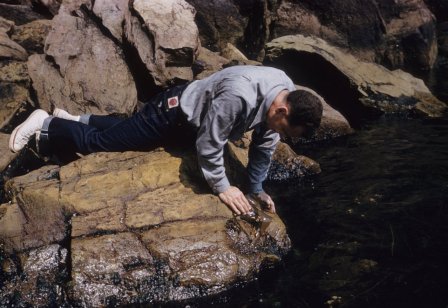 Billy gets a closer look at some marine flora;
in the mid-'50's, jeans were jeans and tennies tennies!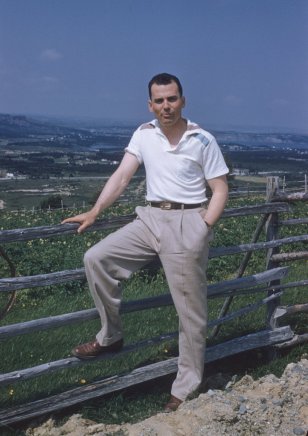 enjoying the countryside near St. John's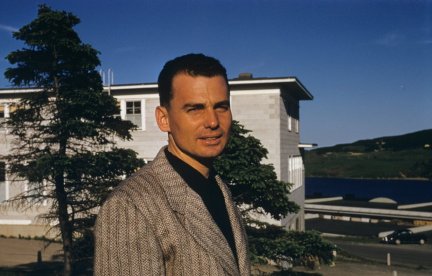 Billy at Pepperrell AFB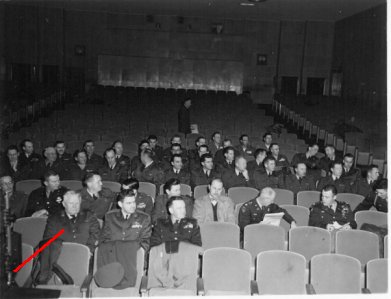 auditorium at Thule; red line points to famed Arctic aviator Berndt Balchren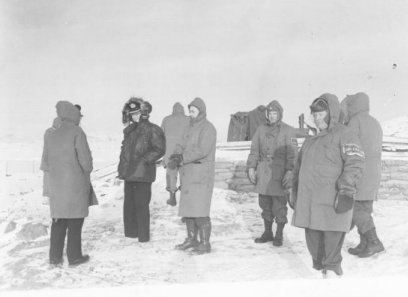 liaison from the Danish government at Thule