These are the most interesting photos, all official Air Force photos, from Billy's time in Great Falls. You can see more, and larger images of these, in
this Flickr Album
.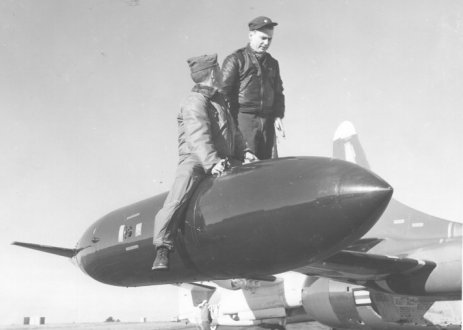 Billy with a colleague riding the wing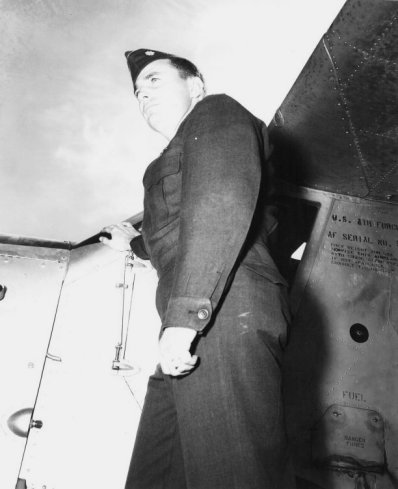 a dramatic official photo of Billy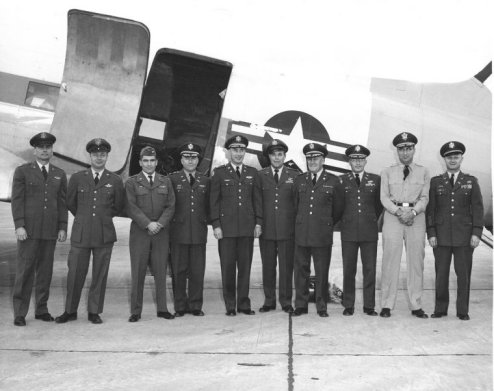 a group headed for San Antonio in 1959;
Billy is on the left, and I believe Col. Young is 6th from the left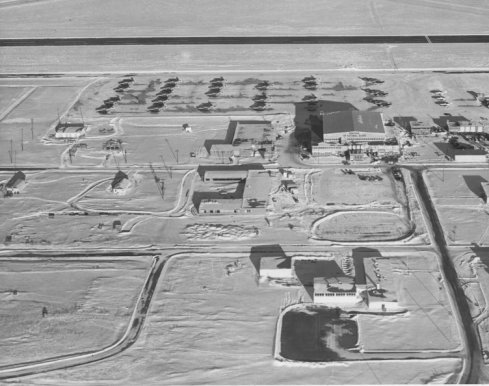 aerial view of Great Falls Airport, the area of which is used
by the Montana Air National Guard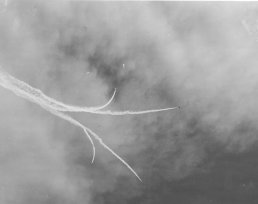 contrails over Great Falls?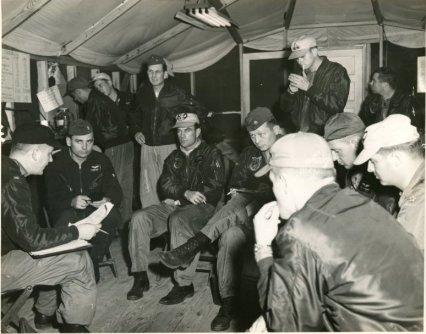 Billy looks like he's paying more attention to the briefing than most of his colleagues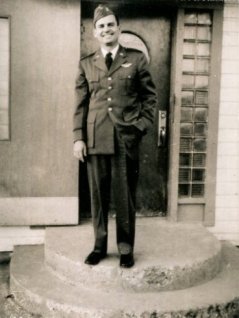 Billy in front of the Beacon Bar in 1960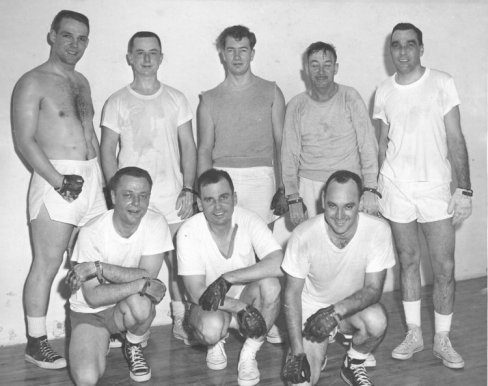 I remember Billy loved playing handball; here he is with his team.
The only man I recognize is Henry Maine, who is on Billy's left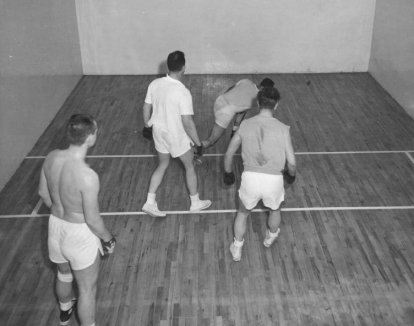 here's part of the team in action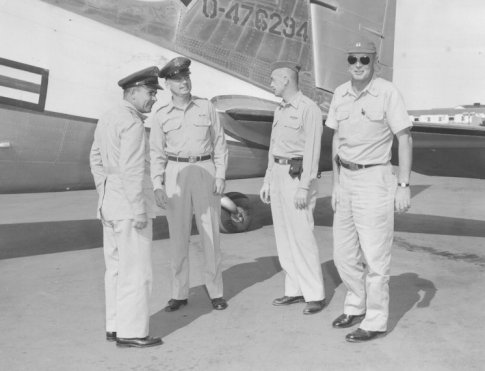 this photo was labelled 1958: Mueller, Lewis, Haggarty, Tanberg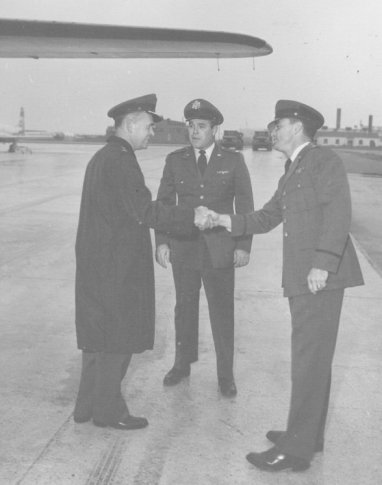 Billy meeting a dignitary;
I believe the man in the middle is Col. Young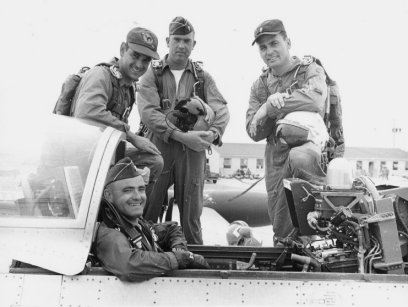 this photo was labelled "Bush, Maine, Richards, Lewis:
Boise, Idaho—1957"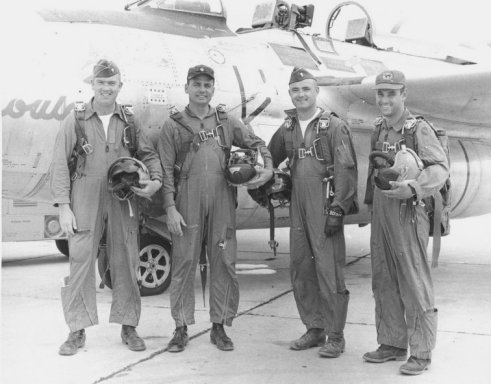 the same guys as in the "Boise" photo;
perhaps it was taken on this trip?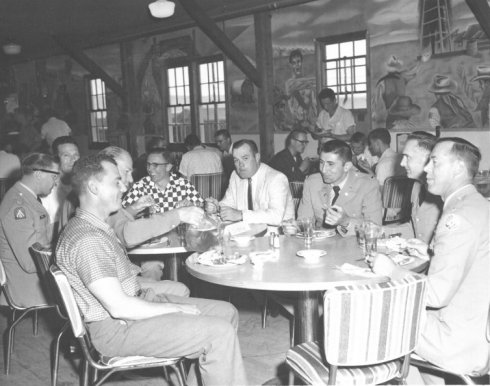 a relaxing moment, probably in the Malmstrom Officer's Club
Four MANG jets in formation